Explore Samsung EBC Irvine

Visit the Samsung Executive Briefing Center to explore cutting-edge visual display technology.

Ready to schedule a visit? Chat with us right now to get started!
Please fill out the form below or call us at 855-958-0757.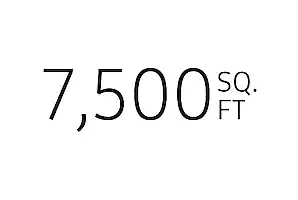 Hold everything from customer meetings to large events and workshops at the Samsung Irvine Executive Briefing Center.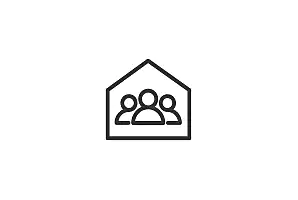 Conference and huddle rooms available at Samsung Irvine.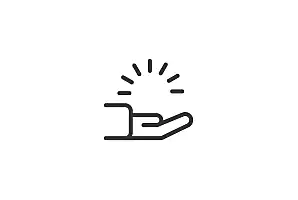 The Irvine Executive Briefing Center showcases vignettes of cutting-edge commercial display, TV and monitor solutions.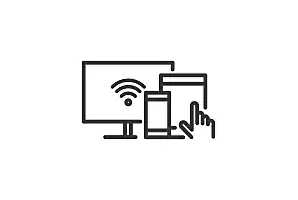 Enjoy guest Wi-Fi and multiple presentation sources.
---
Irvine EBC showcasing Samsung's cutting-edge SMART signage and visual display solutions
The Wall: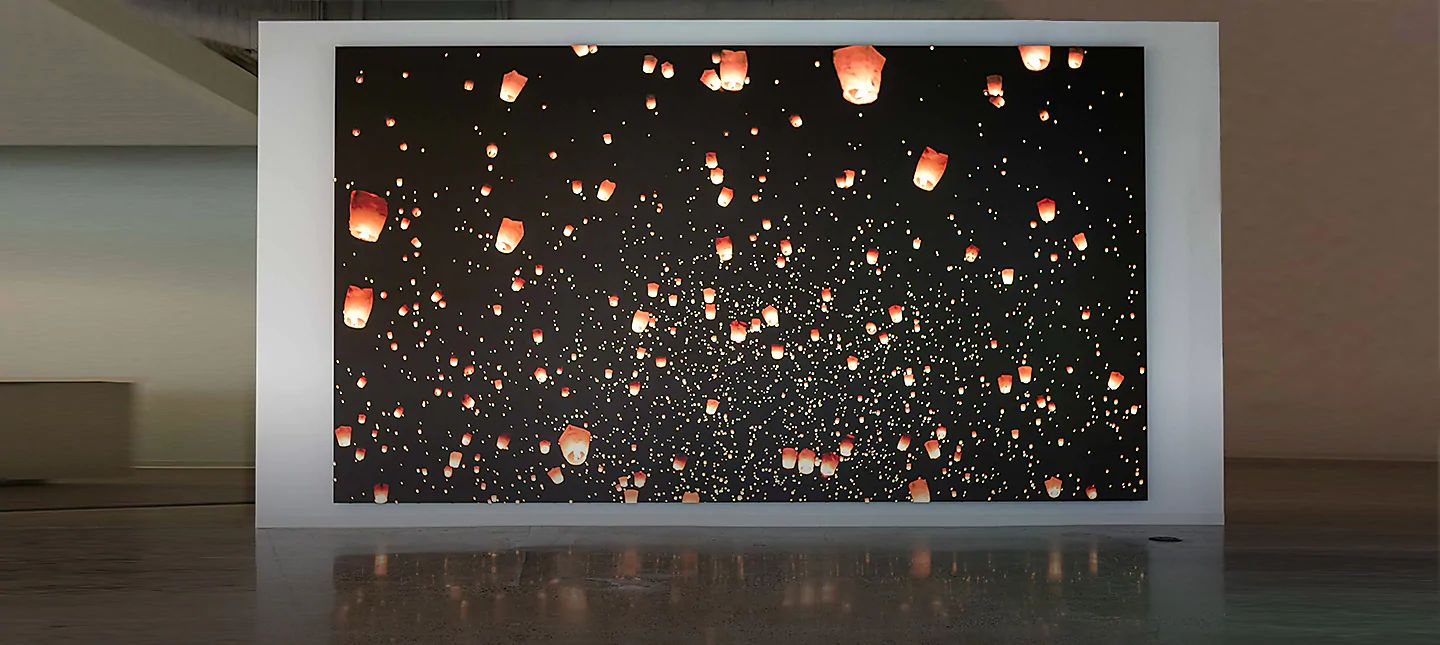 Direct-View LED: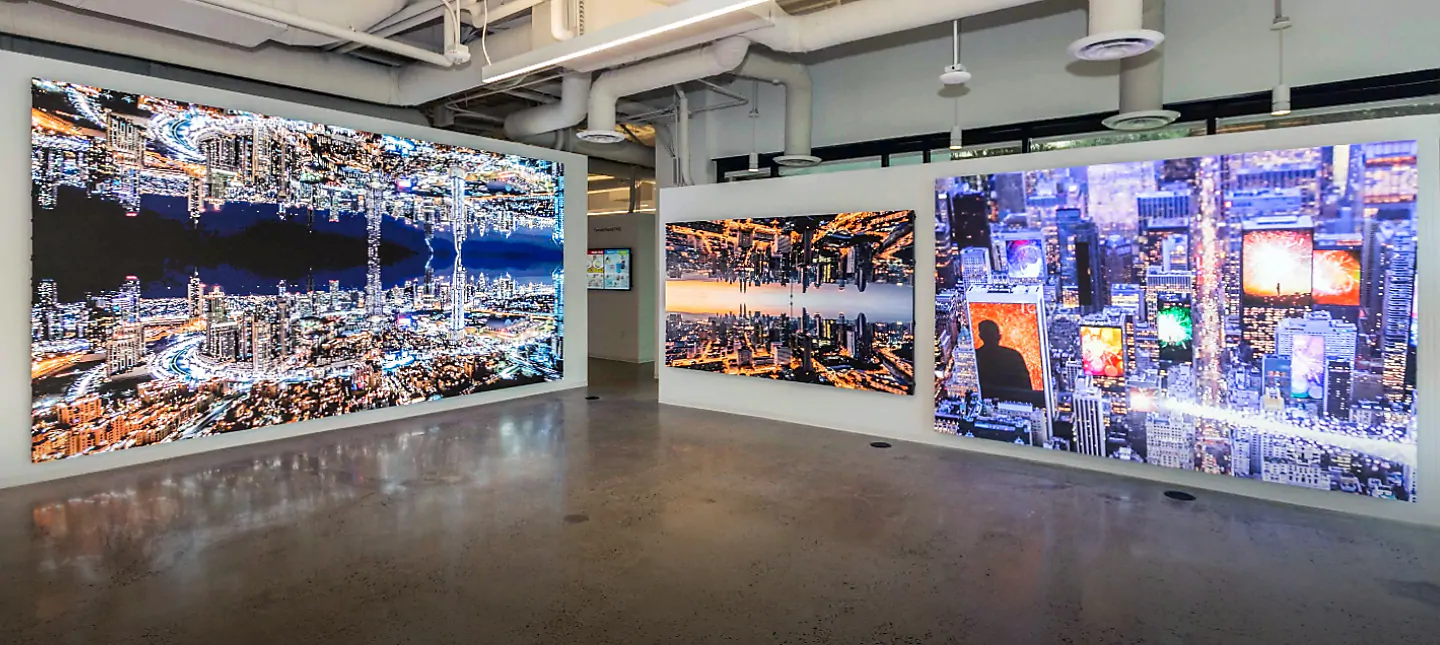 Outdoor Signage: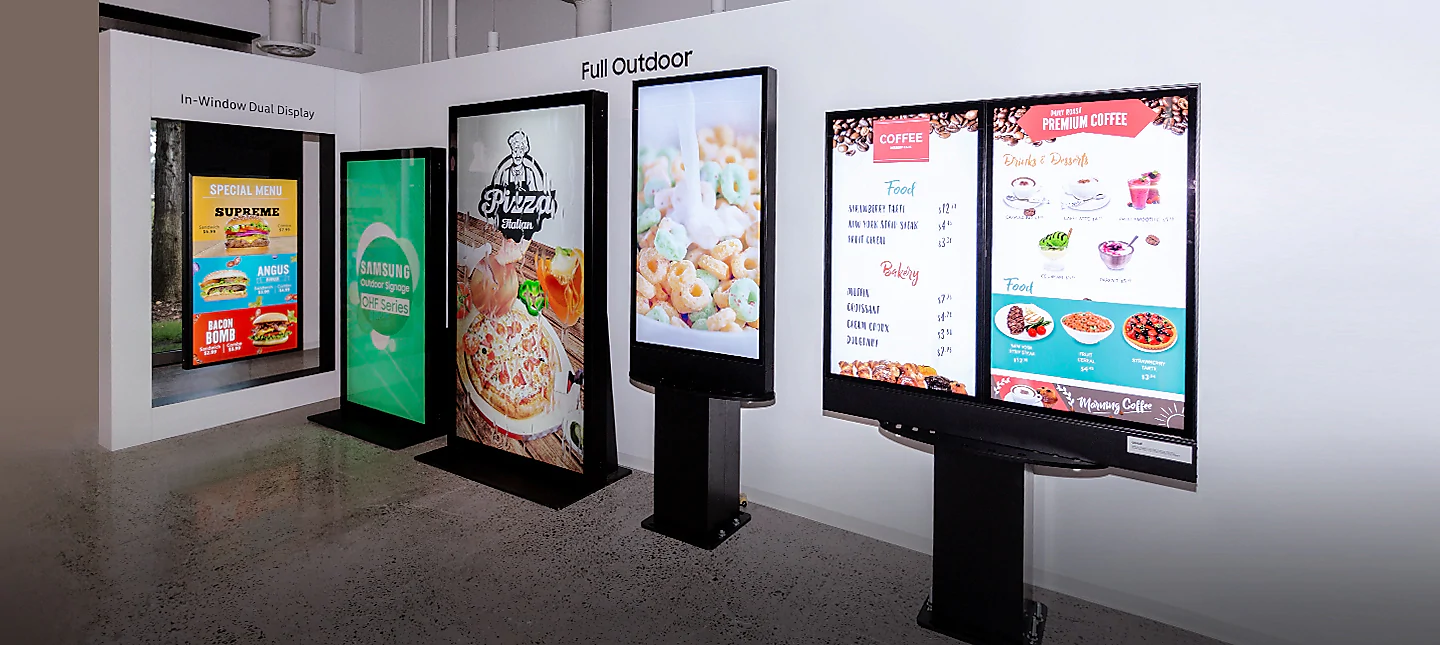 Interactive: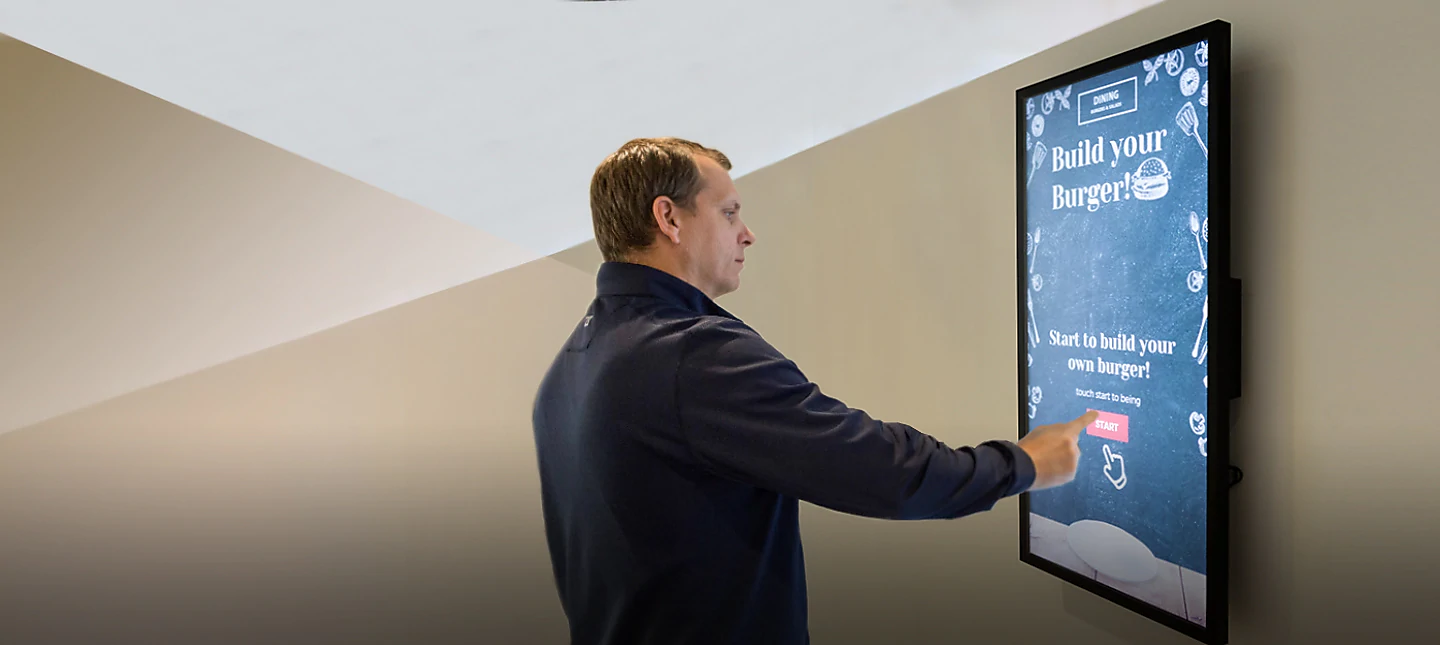 4K UHD: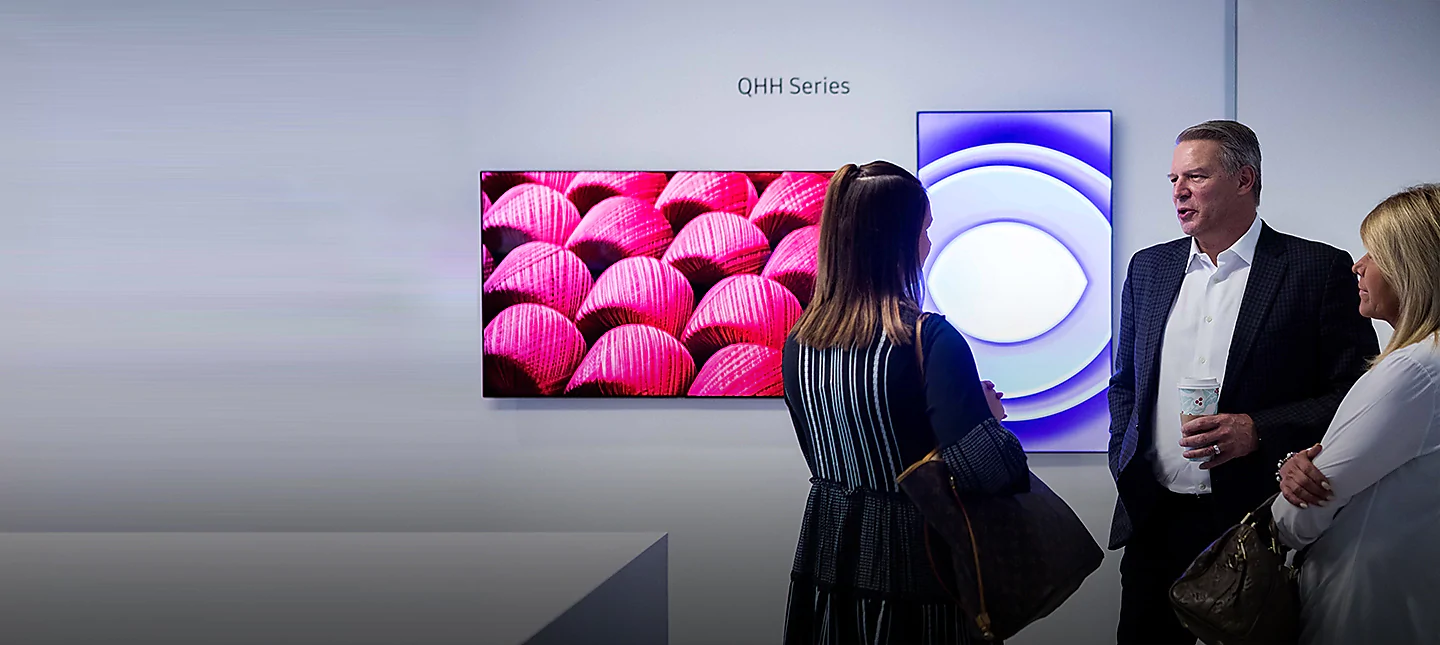 Collaboration: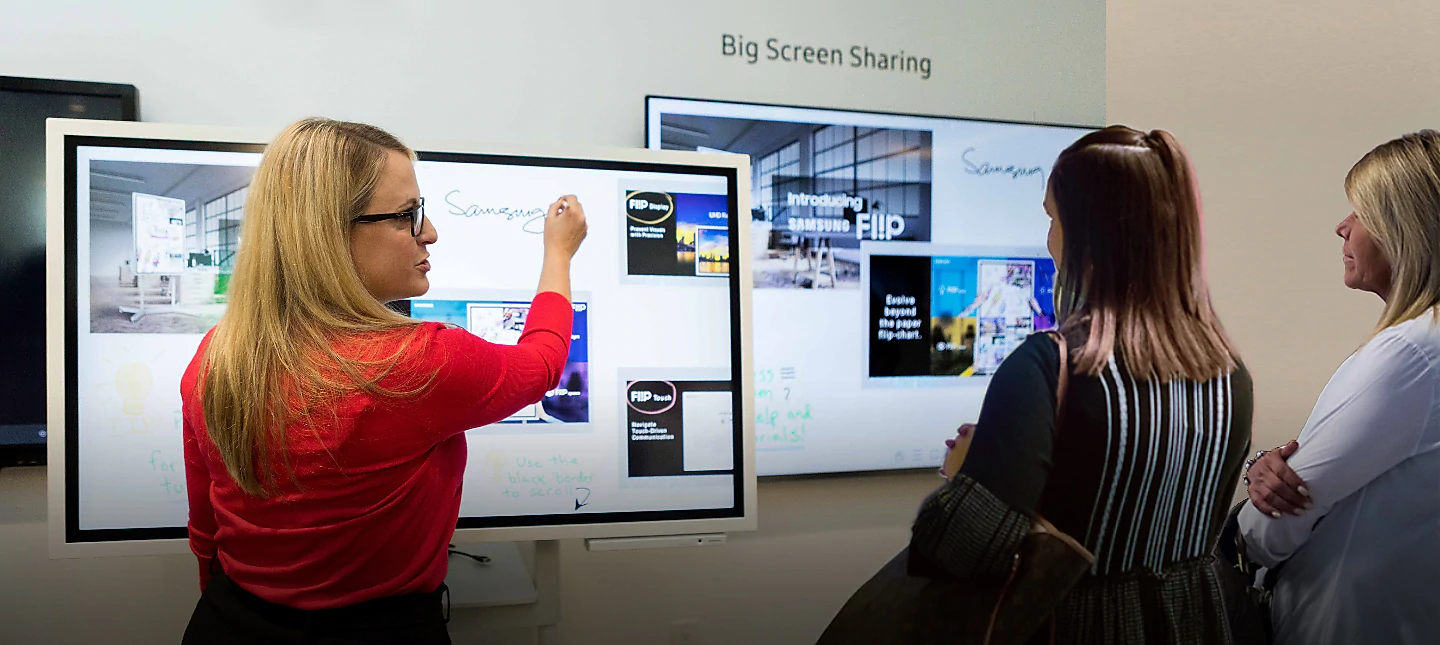 LCD Videowalls: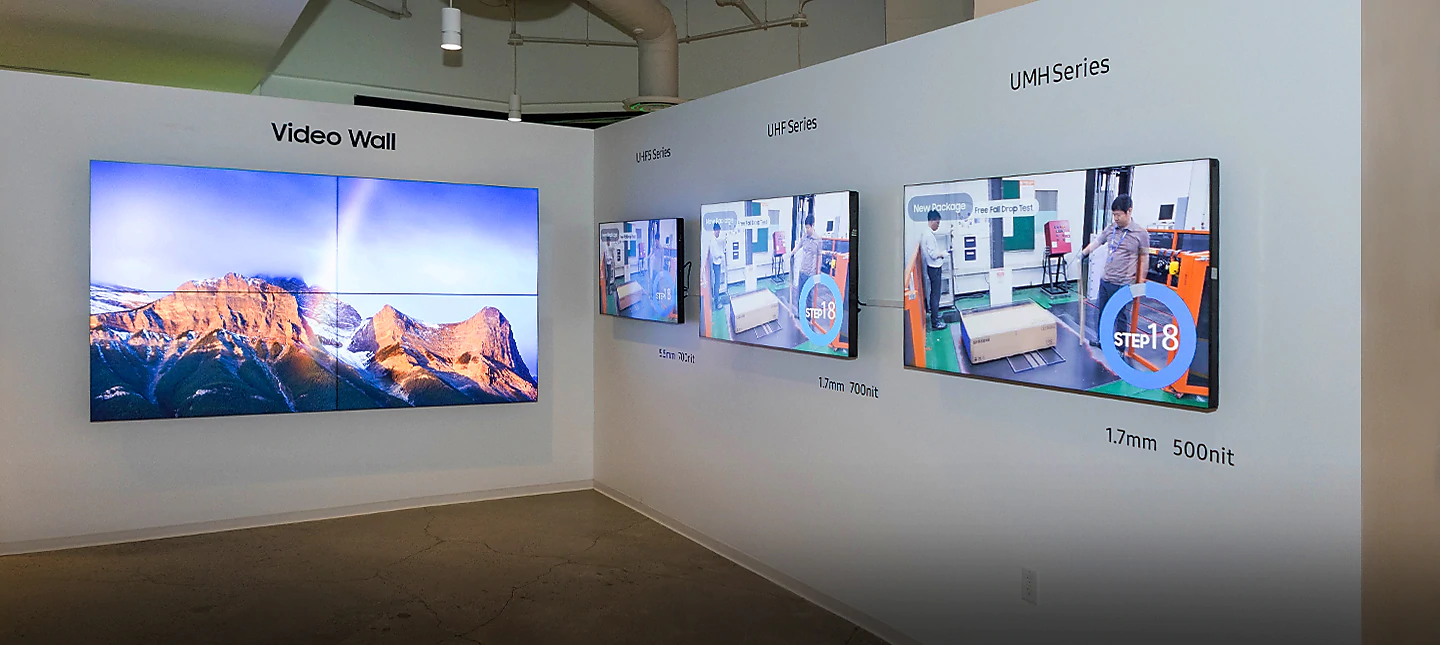 ---
Digital signage software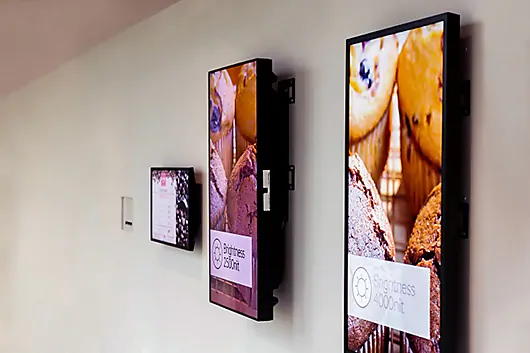 SMART Signage Platform
The Samsung SMART Signage Platform (SSSP) allows you to work with our partner ecosystem to implement cloud-based digital signage applications that can be centrally managed through a server across multiple placements and geographies. It is available on a variety of our commercial displays.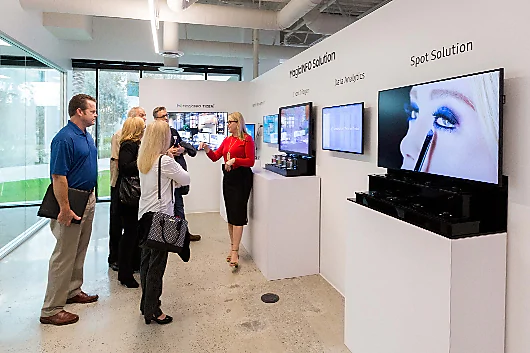 MagicINFO
MagicInfo is a smart, intuitive solution available standard on a variety of our commercial displays. It has three components for integrated, end-to-end content creation and management, and comes in 4 different editions, depending on your business needs.
---
TVs and monitors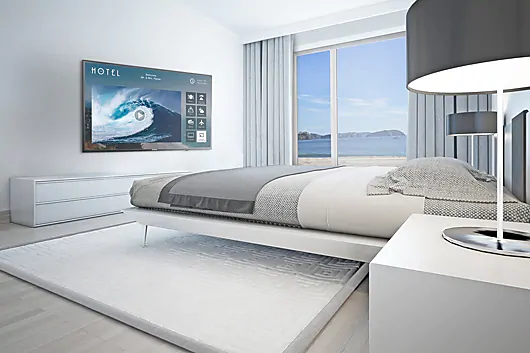 Personalized hospitality TVs
Hotel TVs with streamlined content management solutions to deliver an in-room experience with an at-home feel.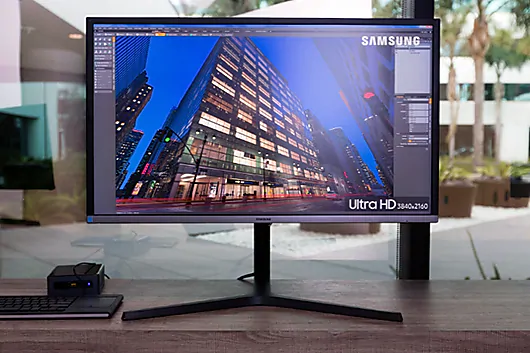 Gaming and business monitors
Desktop monitor solutions from low-cost, efficient displays to meet business needs on a budget, to high-end gaming monitors.
---
Please provide your contact details and date of visit and we'll get back to you to schedule your appointment.
Contact Us
Mailing Address:
DigitalDisplayStore.com
A division of Virtual Graffiti, Inc.
1225 Crescent Green, St. 115
Cary, NC 27518
Local: 949-328-2864
Toll Free: 855-958-0757
Our team is here to help you! We are available from Monday – Friday: 7am - 9PM PST and Saturday – Sunday: 9am - 6PM PST and attempt to respond to all inquiries within 1 business day.
Please Note: Technical support is provided by the manufacturer. If you have a product support related questions, please contact the manufacturer directly.