Samsung 477 Series 40" Hospitality TV

Standard Direct-Lit LED Hospitality TV for Guest Engagement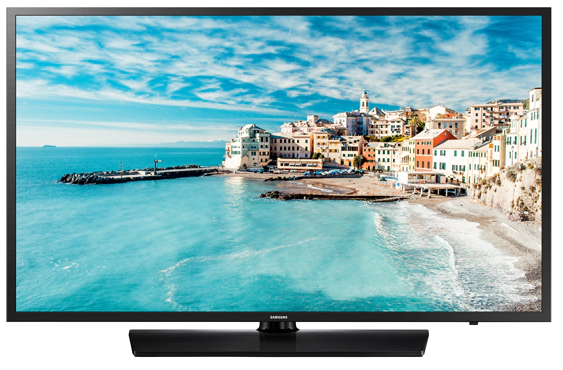 Samsung Products
Samsung 477 Series
Samsung 477 Series 40 in. Standard Direct-Lit LED Hospitality TV for Guest Engagement
#HG40NJ477MFXZA
Our Price: $345.00
Overview:
Samsung's 477 Series Hospitality TVs feature direct-lit LED technology to affordably provide an exceptional in-room experience for your guests. LED uses up to 50% less energy, helping you conserve and save money. Content management is made simple with Samsung LYNK REACH® 4.0, while our LYNK DRM technology protects your content.
Direct-lit LED provides uniform brightness and energy savings
Conveniently manage content with Samsung LYNK REACH® 4.0
Pro:Idiom® DRM and Samsung LYNK® HD Content Decryption DRM
Versatile viewing thanks to a swivel stand that rotates 20, 60 and 90 degrees in both directions
Features: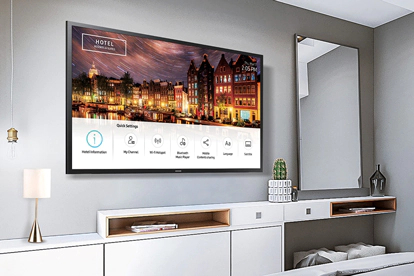 Direct-Lit LED Technology
Direct-lit LED technology provides the brilliance and energy savings advantages of LED technology, along with the uniform brightness typical of CCFL displays. And it's possible to upgrade your rooms to LED technology for a cost comparable to CCFL technology.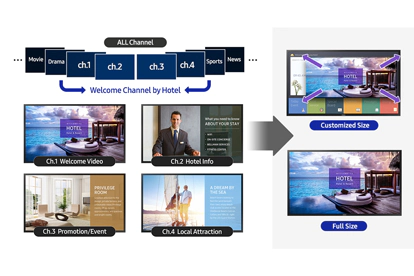 Samsung LYNK® HD Content Decryption DRM
Samsung's software-based DRM technology is integrated into the entire Samsung Hotel TV line. Samsung LYNK® offers a robust solution to unlock premium HDTV content from content providers such as cable, satellite and VOD providers, with maximum efficiency and security.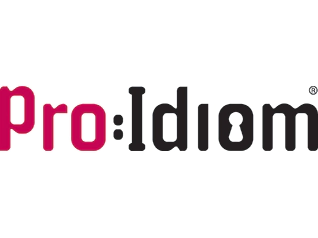 Pro:Idiom® DRM
The 477 Series is equipped with Pro:Idiom® MPEG4 technology, making the TVs compatible with most major VOD/PPV systems. You can offer your guests premium HDTV content from cable, satellite or video-on-demand services with no optional cards or external box needed.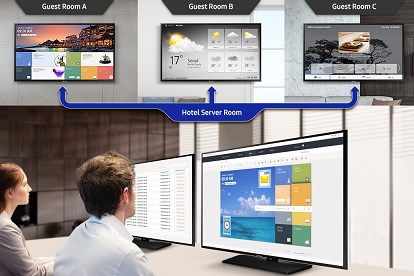 Samsung LYNK REACH® 4.0 Content Management Solution
The Samsung LYNK REACH® 4.0 (Remote Enhanced Active Control for Hotels) content management solution accommodates coaxial, LAN and Wi-Fi infrastructures to amplify hotel management, monitoring and guest service functions. It enriches the guest experience with efficiency-enhancing technology that transforms the in-room display into a comprehensive digital experience.
Specifications:
Series Key Specifications

32" - HG32NJ477NFXZA

40" - HG40NJ477MFXZA

43" - HG43NJ477MFXZA

49" - HG49NJ477MFXZA

Display

Backlight

LED

LED

LED

LED

Screen Size (Diagonal)

32"

40"

43"

49"

HD/FHD

HD

FHD

FHD

FHD

Resolution

1366 x 768

1920 x 1080

1920 x 1080

1920 x 1080

Video

Picture Engine

HyperReal

HyperReal

HyperReal

HyperReal

Dynamic Contrast Ratio

Mega Contrast

Mega Contrast

Mega Contrast

Mega Contrast

Wide Color Enhancer (Plus)

Yes

Yes

Yes

Yes

Film Mode

Yes

Yes

Yes

Yes

Audio

Dolby Digital Plus

Yes

Yes

Yes

Yes

Sound Output (RMS)

10W (L:5W, R:5W)

20W (L:10W, R:10W)

20W (L:10W, R:10W)

20W (L:10W, R:10W)

Speaker Type

2CH (Down Firing w/Bass Reflex)

2CH (Down Firing w/Bass Reflex)

2CH (Down Firing w/Bass Reflex)

2CH (Down Firing w/Base Reflex)

SMART TV

Smart TV Type

Non Smart

Non Smart

Non Smart

Non Smart

Features

Accessibility

Voice Guide

Voice Guide

Voice Guide

Voice Guide

Clean View

Yes

Yes

Yes

Yes

Analog Clean View

Yes

Yes

Yes

Yes

Digital Clean View

Yes

Yes

Yes

Yes

Auto Channel Search

Yes

Yes

Yes

Yes

Auto Power Off

Yes

Yes

Yes

Yes

Caption (Subtitle)

Yes

Yes

Yes

Yes

ConnectShare™ (USB 2.0)

Yes

Yes

Yes

Yes

EPG

Yes

Yes

Yes

Yes

Game Mode

Yes

Yes

Yes

Yes

OSD Language

English, Spanish, French

English, Spanish, French

English, Spanish, French

English, Spanish, French

Picture-In-Picture

Yes

Yes

Yes

Yes

V-Chip

Yes

Yes

Yes

Yes

System

Digital Broadcasting

ATSC / Clear QAM

ATSC / Clear QAM

ATSC / Clear QAM

ATSC / Clear QAM

Analog Tuner

Yes

Yes

Yes

Yes

Hospitality Features

Samsung LYNK™ REACH (RF)

REACH 4.0

REACH 4.0

REACH 4.0

REACH 4.0

Hospitality Home Menu

Home Menu 2015

Home Menu 2015

Home Menu 2015

Home Menu 2015

Hospitality Plug&Play (Easy Setup)

Yes

Yes

Yes

Yes

Auto Source Mode

Yes

Yes

Yes

Yes

Power On Mode

Yes

Yes

Yes

Yes

Hotel Channel List

Yes

Yes

Yes

Yes

Channel Menu Display

Yes

Yes

Yes

Yes

Mixed Channel List (ATSC, DVB-T/T2/C/S2, Analog)

Yes

Yes

Yes

Yes

My Channel

Yes

Yes

Yes

Yes

Energy Saving Mode (BLU Control)

Yes

Yes

Yes

Yes

Logo Display with Timer Out Setting (BMP/Movie)

Yes

Yes

Yes

Yes

Welcome Message

Yes

Yes

Yes

Yes

RJ12 / IR Pass Through

Yes

Yes

Yes

Yes

Clock Back Up Power Supply

Yes

Yes

Yes

Yes

Software Clock

Yes

Yes

Yes

Yes

Multi Code Remote Control

Yes

Yes

Yes

Yes

Screwed Battery Cover

Yes

Yes

Yes

Yes

Sound Bar Compatibility

Yes

Yes

Yes

Yes

Music Mode (Input: PC/AV/Component/HDMI)

Yes

Yes

Yes

Yes

Music Mode Backlight On/Off

Yes

Yes

Yes

Yes

USB Cloning

Yes

Yes

Yes

Yes

Smoovie Compatibility

Yes

Yes

Yes

Yes

On/Off Timer (Schedule)

Yes

Yes

Yes

Yes

Wake-up Timer (Alarm)

Yes

Yes

Yes

Yes

Samsung LYNK™ DRM

Yes

Yes

Yes

Yes

Pro:Idiom

Yes

Yes

Yes

Yes

Security Mode

Yes

Yes

Yes

Yes

S/W EPG (Solution EPG)

Yes

Yes

Yes

Yes

Input and Output

HDMI (Side/Rear)

2/0

2/0

2/0

2/0

USB (Side/Rear)

1/0

1/0

1/0

1/0

Composite In (AV) (Side/Rear)

1/0

1/0

1/0

1/0

Audio Out (Mini Jack / LR) (Side/Rear)

0/1

0/1

0/1

0/1

RF In (Terrestrial / Cable input / Satellite Input) (Side/Rear)

0/1

0/1

0/1

0/1

Ex-Link (RS-232C)

Common (RJP)

Common (RJP)

Common (RJP)

Common (RJP)

HDMI A / Return Ch. Support

Yes

Yes

Yes

Yes

Anynet+ (HDMI-CEC)

Yes

Yes

Yes

Yes

RJ12 (Side/Rear)

0/1

0/1

0/1

0/1

RJP Jack (For Remote Jackpack) (Side/Rear)

0/1

0/1

0/1

0/1

Design

Front Color

Black Hairline

Black Hairline

Black Hairline

Black Hairline

Bezel Type

Semi-Slim

Semi-Slim

Semi-Slim

Semi-Slim

Stand Type

Square

Square

Square

Square

Swivel (Left/Right)

Yes (20/20, 60/60, 90/90)

Yes (20/20, 60/60, 90/90)

Yes (20/20, 60/60, 90/90)

Yes (20/20, 60/60, 90/90)

Dimensions (W x H x D)

Set Size without Stand - (WxHxD) (mm/in)

737.4 x 438.0 x 74.1 / 29.0" x 17.2" x 2.9"

917.1 x 527.7 x 77.0 / 36.1" x 20.8" x 3.0"

979.9 x 571.9 x 77.3 / 38.6" x 22.5" x 3.0"

1112.8 x 646.5 x 78.3 / 43.8" x 25.5" x 3.1"

Set Size with Stand (WxHxD) (mm/in)

737.4 x 484.6 x 192.6 / 29.0" x 19.1" x 7.6"

917.1 x 578.3 x 226.5 / 36.1" x 22.8" x 8.9"

979.9 x 623.4 x 226.5 / 38.6" x 24.5" x 8.9"

1112.8 x 698.0 x 226.5 / 43.8" x 27.5" x 8.9"

Package Size (WxHxD) (mm/inch)

914.0 x 541.0 x 140.0 / 36.0" x 21.3" x 5.5"

1120.0 x 638.0 x 172.0 / 44.1" x 25.1" x 6.8"

1210.0 x 680.0 x 175.0 / 47.6" x 26.8" x 6.9"

1349.0 x 770.0 x 177.0 / 53.1" x 30.3" x 7.0"

Weight

Set Weight without Stand (kg / (lbs)

4.0 / 8.8

7.0 / 15.4

8.0 / 17.6

10.3 / 22.7

Set Weight with Stand (kg / lbs)

5.6 / 12.3

10.0 / 22.0

11.0 / 24.2

13.4 / 29.5

Package Weight (kg / lbs)

7.7 / 17.0

13.3 / 29.3

14.5 / 32.0

17.5 / 38.6

Power

Power Supply (V)

AC110-120V 60Hz

AC110-120V 60Hz

AC110-120V 60Hz

AC110-120V 50/60Hz

Accessory

Remote Controller Model

TM1240A

TM1240A

TM1240A

TM1240A

Batteries (for Remote Control)

Yes

Yes

Yes

Yes

Mini Wall Mount Support

No

Yes

Yes

Yes

Vesa Wall Mount Support

Yes

Yes

Yes

Yes

Power Cable

Yes

Yes

Yes

Yes

Quick Install Guide

Yes

Yes

Yes

Yes

Data Cable

Yes

Yes

Yes

Yes

Stand Mount Kit

No

Yes

Yes

Yes

Security Screws

Yes

Yes

Yes

Yes

VESA Standard

VESA Size (mm)

100 x 100

200 x 200

200 x 200

200 x 200

Wall Mount Screw Size

M4

M8

M8

M8
Samsung Products
Samsung 477 Series
Samsung 477 Series 40 in. Standard Direct-Lit LED Hospitality TV for Guest Engagement
#HG40NJ477MFXZA
Our Price: $345.00